Zero-Clicks in SERP can be simply defined as search queries in search engine platforms like Google, Bing, etc that will not lead to clicking on any third-party website for organic search results.
Taking from your own case, you might have performed zero-click searches many times. For example- You want to know the timing of a garment store. You would've likely searched on Google and the list is available with all their opening and closing time at the top of the result pages without you needing to click and visiting a website.
Thus a zero-click search is something when a user performs a search but does not lead to click on a website that will take them outside Google. Looking into the statistics, Around 50% of searches end without a requirement of clicking to other websites. Around 57% of mobile users and 53% of desktop users do not click on organic or paid results.
Google constantly changes its algorithm to provide the best user experience. Google optimizes itself to offer the best possible results at a faster rate- this will improve the user's faith in Google which further helps in increasing Google's retention rate making Google as the primary search engine for a number of users.
The concept of zero-click searches has grown over the last couple of years. Google gives so much importance to offering quick and accurate results for direct questions. The main motive behind this is to reduce the number of clicks needed for the users to find what they are looking for. This will give the users more convenience and faster results.
Why Zero Clicks?
Zero clicks imply faster results, convenience, and all together a better user experience. When a user performs searches and they did not get the desired results, it may lead the users to refine their searches. For example: If you are looking for online tutors, among the wide result you might want to narrow down the result by refining your search into math tutors and once the user find the desired results, they are likely to click on the website
The next benefit is people get answers to direct questions quickly. For example, if you want to know the weather temperature or conversion rate of currency, you don't want to take the burden of going to another website and browsing through it when you simply can get it at the top of the result pages.
Or as discussed earlier, if you want to know the store's timing or need to get their phone number, a zero-click search makes it a lot easier.
Are Zero Click Search Good for SEO?
Zero-Clicks in SERP benefits by giving more accurate and faster results but some marketers are concerned about the effect it does on the website traffic since it reduces the number of clicks to the website.
Google focuses on meeting users' wants and needs. For example, the shopping experience now you have in Google is so much better than before as you can see the choices of what you want in the top results. You even have filter options available to narrow down the results. This is because Google makes it easier for users to shop within the platform. Or if you looking for answers to some of your direct queries, Google presents you with the highest-ranked solutions for your informational queries. This has led to improved user experience and continuous growth for Google as a business.
But does this mean a negative impact on the marketer's website?
No, an improved user experience will not cause any negative impact on the marketer's website. Marketers can use high-quality content that alerts E-E-A-T to Google and also use FAQ to target the features of SERP. Zero clicks also help you to build an organic community by answering their queries, solving any problems, and delivering in-depth information on the matter that interests your users.
What are the Google SERP features that add to Zero Click Search?
Google comprises a lot of SERP features that contribute to zero-click searches. For instance, if you want to know the direction to visit a nearby zoo, there is a Google Map feature where you can get the direction without needing to visit another website property. Let us dive more into the Google SERP features:
Knowledge Panel:
The knowledge panel displays numerous queries in the search results. These are information boxes in Google when you search for people, places, things, or organizations which are presented in the knowledge graph. You will get a quick shot of information on what you looking for based on the available content in Google.
Local Panels
Local panels are designed to display local business. If you own a business and you want to increase the chance of showing your business here, you need to sign in to your Google my business account and verify it. After considering the relevancy, prominence, and distance, Google will decide whether to or not to show it on this panel.
Answer Box
Google Answer Box is a search box that delivers answers to your queries that you type in the Google search bar. The answer box is located in the regular organic search result and people tend to notice it. If your website's content comes in the answer box, the effect will be amazing. Not only it drives traffic to your website but only shows the authority of the content.
People Also Ask Box
People also ask box displays all the related questions and the answers to them that people performed in the Google search bar. The data in the People Also Ask box tends to change on an hourly basis depending on the new search trends. Getting your content FAQ in this box will help to boost organic traffic to your website and increases faith in your website.
What can you do to make your Website get featured in Zero Click Searches?
You need to ensure your content is search engine optimized and you also need to make sure it's up-to-date, relevant, and covers important keywords to increase the chance of getting featured in zero-click searches. The following points will help you to optimize your content.
Utilize Structured Data
Structured data helps Google to give deeper insight into the content of your website. The search engine will get a better understanding of the content, its relevance, and meaning of your content which gives a great chance of getting featured in zero-click searches. You can add structured data to your website using various tools.
Deliver Brief and Clear Answers
You need to ensure the information you present in FAQ is brief and clear. Search engine aims to offer accurate and faster results, thus unless you offer accurate and brief information, the chance to get featured in zero-click searches will be low.
Long-Tail Keywords
Long tail keywords are more definite and are less competitive. You should aim to optimize your content with long tail keywords rather than broad keywords which will increase the chance for your content to get featured in zero-click searches to a great extent.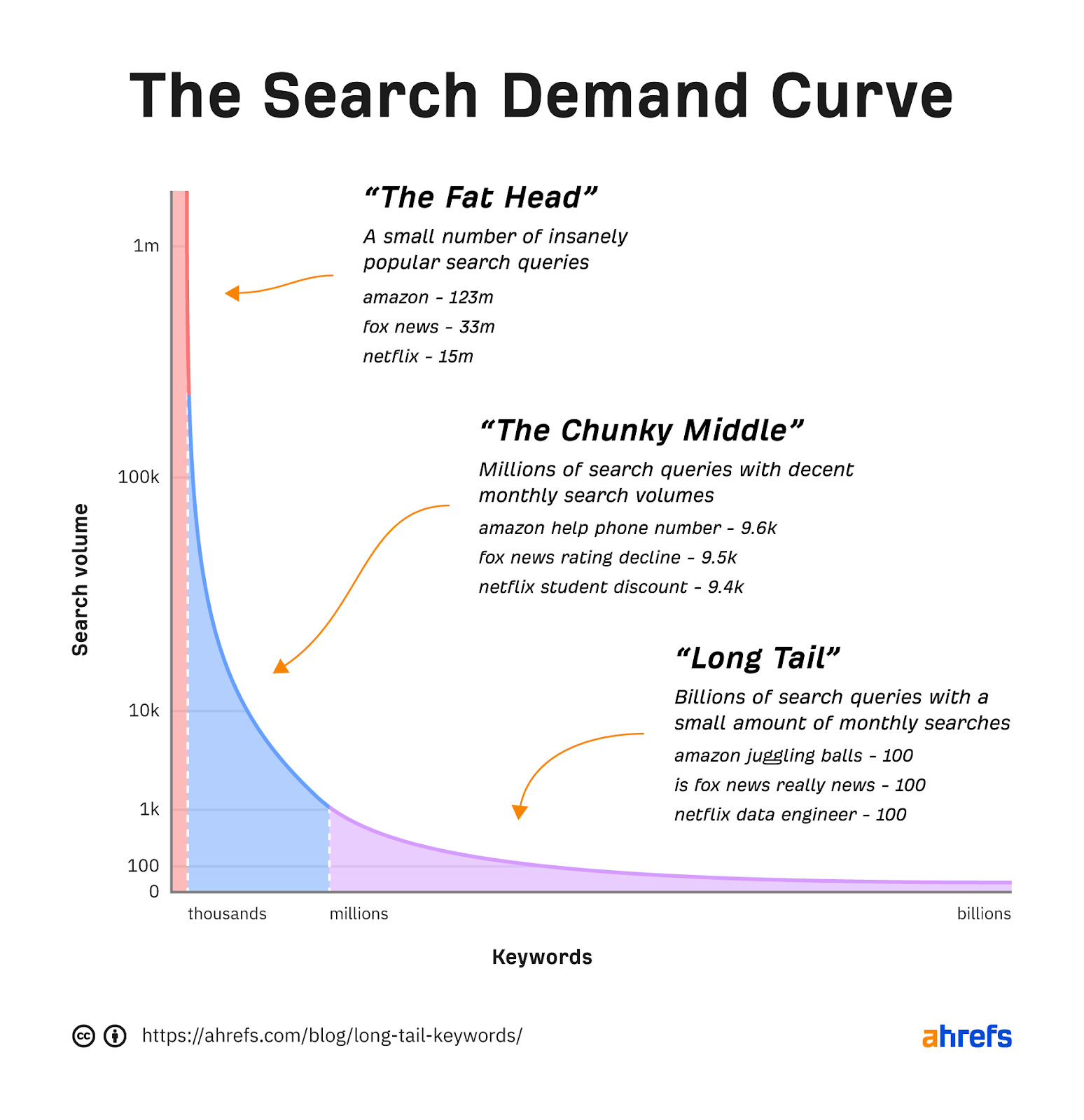 Optimize your Featured Snippets
A featured snippet is a search result that offers a direct answer to your search query in one click. The chances for your content to get displayed in zero-click searches are high by optimizing your content for featured snippets. Make sure your FAQs are accurate and brief and also use lists and tables, and even structured data to enable search engines to get a deeper insight into the meaning of your content.
Focus on Local SEO Strategy
People often search for local queries such as top restaurants, near me, etc. Thus optimizing your content for local SEO strategy improve the chances of your website's information appearing in zero-click searches. If you own a firm or enterprise, make sure you provide complete address details along with a contact number on the first page of your website. You should also focus on integrating location-based information like maps, images, reviews, etc.
Also Read: Why You Need a Social Media Content Scheduler?
Concluding:
If you are a marketer, your aim should be to get your content to appear in zero-click searches. In doing so, your website gets more traffic, and mainly your information displays more prominently at the top of search engine result pages. Featuring in zero-click search will also increase the trust and faith in your brand from customers' perspective. Optimize your content effectively and provide accurate content covering all essential keywords in order to increase the chance to get featured in zero-click searches.
Hello, I'm Farhan Srambiyam, I am a Microsoft and Google Certified Digital Marketing Strategist and an SEO Expert in Kerala. The extensive experience I possess with commitment and hard work has indeed made a mark on my career journey.
I greatly helped several companies and businesses get the most out of the digital space. Need to catch up on anything related to Marketing? All you have to do is to Buy me a Coffee to schedule a session or connect me on WhatsApp: +917902330203
FAQ
What is Zero Click in SEO?
A zero-click search means getting answers for your direct queries at the top of search engine result pages and which does not lead on a journey to a third-party website, 
How do I optimize for Zero Click Searches?
To optimize for zero-click search, follow the following strategies:
• Undertake keyword research and decide on target keywords
• Optimize pages with SERP features 
• Improve page navigation and optimization of Meta tags
• Optimize social media channels to appear in knowledge panels and • Optimize images to appear in featured snippets
• Add schema markup wherever appropriate
•Optimize Google My Business
What is an Example of Zero Click Search?
A great example to give is when you need to check the timing of a flight or public transportation, time zone, conversion rates of currency, store timing, etc. All of these are direct queries that give you solutions at the top of search engine result pages so that you don't have to click on any other website property.